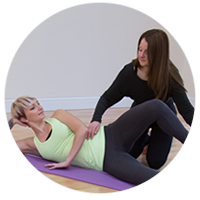 Andy Murray managing recurring injuries, the England football squad during the World Cup, Anthony Joshua preparing for a fight, Lewis Hamilton preparing for the new Formula One season…
When you think about Pilates and how it helps to increase body awareness, improve range of motion, core strength and promote better posture, there is little wonder that it is now being recognised by professional athletes for its ability to enhance performance and prevent injury.
If you are an athlete that continually pushes your body, training hard in one particular sport or activity such as running, cycling, tennis, golf or football, the focus on increased flexibility and developing deep stabilising core muscles can help you to build a more balanced body.
Pilates is a full body exercise system that develops endurance, strength, flexibility, coordination, balance and control of the body, toning muscles rather than bulking them.